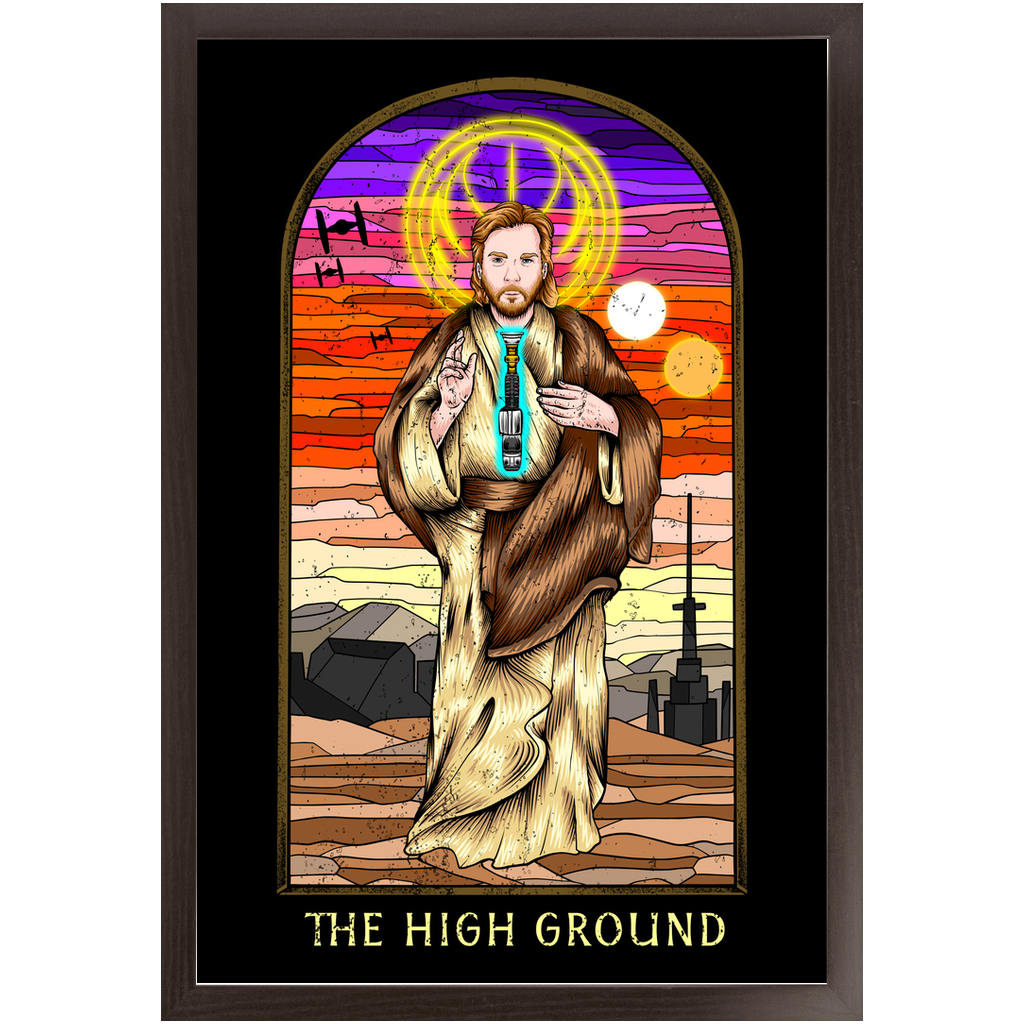 The High Ground Framed Print
---
Excuse me, do you have a minute to talk about our intergalactic lord and savior Obi-Wan?  How he trained the prophesied chosen one Anakin Skywalker, who would tragically fall to the Dark Side and confront his former Jedi Master in an epic battle on Mustafar, in which Kenobi would claim victory after famously taking "the high ground"?

We understand you're busy, so maybe just watch the movies - but you can still hang this up in your home, office, or cantina to embrace the Light Side, and always choose the high ground.
SIZE: 16" x 24"
Elevate your nerdy space with this beautiful Star Wars print wrapped in a classic wooden frame. Ready to mount with built-in metal hangers, and comes in a stylish walnut finish.