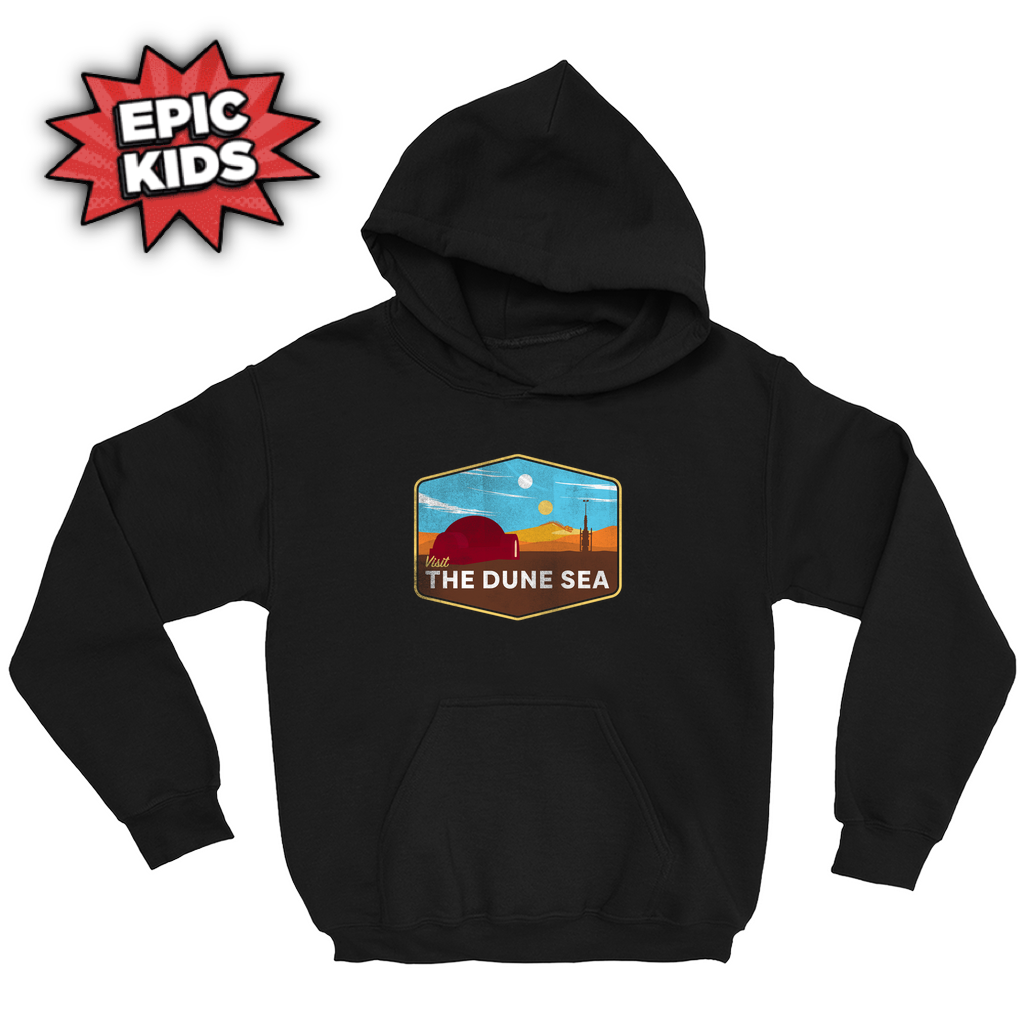 Dune Sea Kid's Hoodie
---
Looking for an intergalactic adventure?
Visit the Dune Sea, the most extensive stretch of desert in the Outer Rim! Rumor has it that the home of the legendary Jedi Obi-Wan Kenobi is located just outside of the sea. (He goes by Ben now, but that's not fooling ANYONE.)
Watch your vehicle while traveling, as Jawas lurk the area and will strip anything not bolted down. And beware of Tusken Raiders! The harsh environment makes them less than welcoming to outsiders.
Grab this commemorative Kid's pullover hoodie… if you survive, that is.!
Product Details
Pullover hoodie

50% cotton/ 50% Polyester

Extended sizing up to XL